No, I'm not going to make any off color remarks to make you blush! I'm going to talk about the color blush.
So isn't the color blush just PINK! Well it's a little more complicated than that. Blush is really a range of colors that are in the pink family of shades of color. Some of the best descriptions of the color Blush are, the color of the inside of your lip or mixture of light peach and medium bright tone of pink. So, you say o.k. now we know what blush is, what does this have to do with me and The Country Squire?
BLUSH is having a resurgence in home decorating trends. The complicated color is showing up everywhere as soft shades of blues, greys, creams and greens are all the rage. Why not throw in little bit of Blush? I must tell you that when we suggest Blush to customers, we generally get the same reaction, "Hmmm?, I have to think about that!
NO, we are not suggesting you paint the whole house bright Blush pink, but touches of Blush can be used to bring some change and light color to your home. If you feel like the color Blush might be something you're interested in, we can make some suggestions to help you incorporate the color into your home.
PILLOWS… If you want to dip your toes in the blush pool, try a few pillows for your sofa or bed. For a soft touch of Blush, mix the color with soft grey, light blue, cream, light tan or light green colors. If you are feeling like you want a stronger Blush punch, mix Blush with chocolate brown, navy, white or even emerald green.
O.k, are you ready for a larger dose of Blush? How about some upholstery?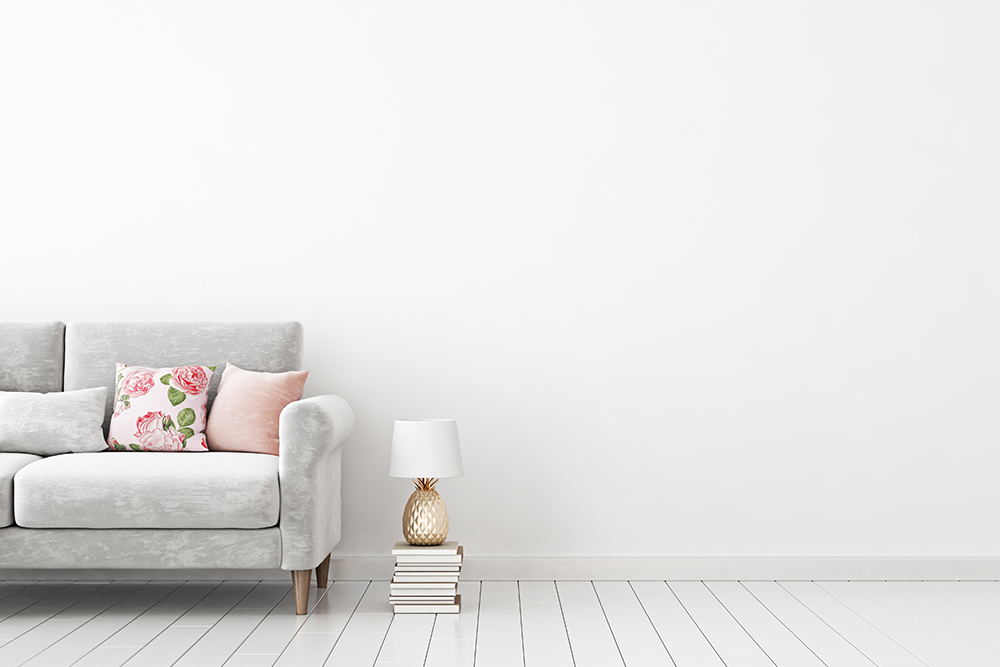 UPHOLSTERY…. May we suggest an upholstered chair or pair of chairs in a color of Blush to blend with your cream or white sofa? One piece of upholstery or a painted wood piece is a conservative way to add this warm color to your space. If you are feeling a little more adventuresome, how about a Blush sofa with accessory pieces in cream. Perhaps you would even like an upholstered headboard to mix with medium wood tones of your bedroom furniture. Do you remember that Lisa Douglas had a large pink upholstered headboard on the show Green Acres? I bet she was the envy of everyone in Hooterville! You too can be a trend setter like Lisa Douglas! But wait, here comes another suggestion which features Blush…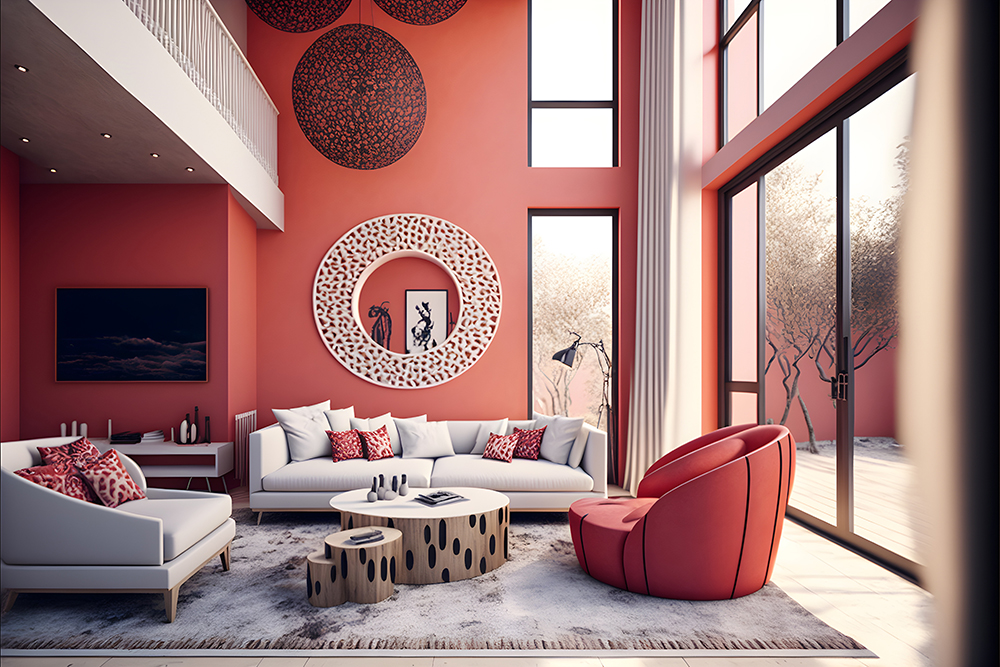 PAINT… paint is a really easy and inexpensive way to freshen up any room in your home. If you think you would like a touch of Blush, how about an accent wall? If you are feeling a little more adventuresome how about a contrast ceiling done in a light shade of Blush? A Blush ceiling paired with a light color or a dark color is always striking. We have seen several bedrooms painted in a very soft and light shade of blush as well. One tip I will give you on painting a bedroom Blush is you want to pick a warm soft color. This will be calming, because you want the color to help you relax and rest.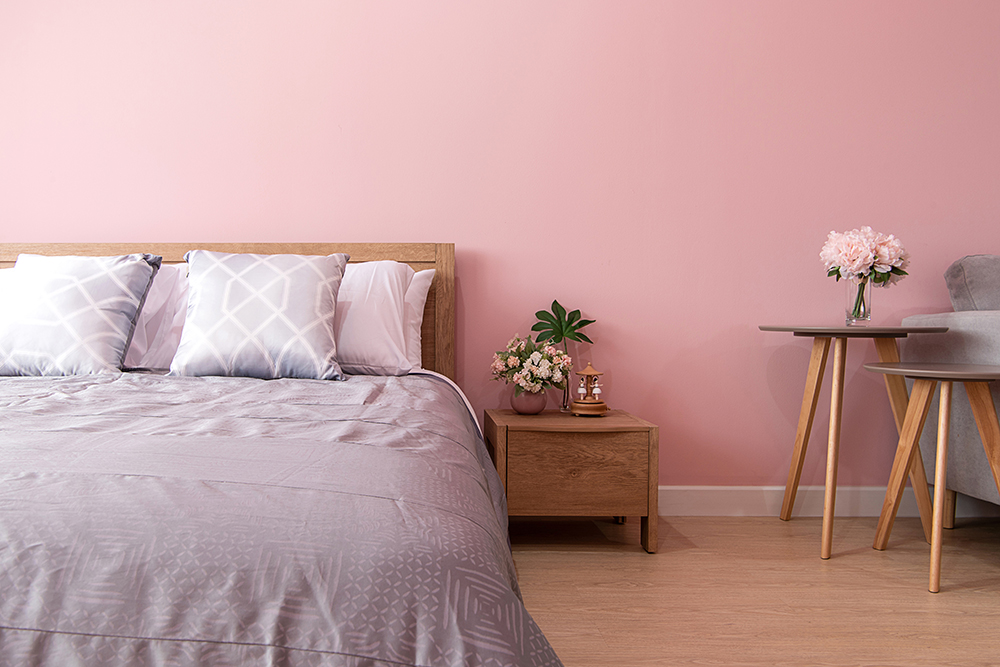 So after all of this, do you think you will be BLUSHING ?
When it comes to using Blush in your own home, I would sit down on the sofa with a good glass of blush wine and ponder the thought. If we can help you incorporate Blush into your home, stop by or give us a call. In the meantime. Happy Spring!