In the post COVID 19 lockdown phase, everyone is excited to get back out on the super highway of commerce. But maybe we should all consider taking an exit off that super highway,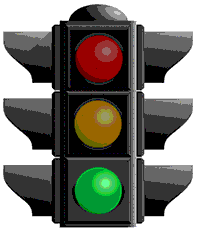 and going on the smaller road of commerce into the small businesses in your local communities.
As a small business owner I realize that this blog could register with you as bias opinion because of my own business here in downtown Selinsgrove. I would ask you to please bear with me and let me tell you the direction I'm going in. Over the years I have built a list of "go to ''(overwhelmingly) small businesses located in the Susquehanna Valley, that I can rely on for many things in my life. I have developed relationships with these businesses and these places of commerce make my life a whole lot easier. A lot of these small business owners and their employees have tremendous knowledge and experience in helping their customers; service like this cannot be had at big box stores or web sites. Despite this service some people only visit their local businesses when they are in a pinch and then regularly shop online or in big box stores. I know that many times it's convenience or ease of shopping from the sofa. But, let me ask, if you need something right now, and that local business is gone, what will you do? Are you in Amazons same day delivery area? Need a quick gift, need a nice shirt for a weekend wedding, good luck. I know where to go to get my favorite pair of boots fixed, where to get the freshest cut flowers. I know where to go to get everybody's favorite bottle of wine, or even the best coconut cream pie. How about seeing a movie at the Campus Theater for a great experience! I find that these businesses often times offer the hard to find or unique items I sometimes need. I could go on and on, but I'm sure you have a list of "go to" businesses yourself. It would really be sad to see any of these businesses disappear because of COVID 19. Many of these small businesses were told to close while their big box competitors stayed open for business. We all ended up going to the big box stores, or online for a large variety of purchases, because it was our only choice. In my own experiences I found the choices to be limited and often times found myself pining for my favorite "go to" small business source. Now that most of us have been given the green light to go out and shop and dine again, please don't forget about those local businesses that you may have taken for granted. There are many things that people are overlooking when they may take these small local businesses for granted. The most important thing is that these businesses benefit our local economy greatly. Small, local businesses tend to spend their money locally. A business purchases services such as, insurance, banking and financial services and they tend to do that in the local area. That local business may purchase many things from food to automobiles to use in the activity of commerce. Perhaps that small local business brings people to the area that spend money in Hotels or restaurants, you see it all trickles down to create a "local" economy. I think of this commerce as planting seeds in my community that will be harvested later to benefit many. Small local businesses create the majority of jobs in the United States.
Many folks think that a strong local economy is for other's to think and worry about, and do not concern themselves with the subject. I can tell you that an empty downtown or commercial district that has boarded or abandon buildings is not good. Who wants to live, move to or invest in a community that looks worn out, abandon and hopeless. I wonder, will you get top dollar for your real estate, if your town has no businesses?
The other thing to think about is that many of these local businesses are quite generous to many local charities and causes. I can tell you, from experience that your local small business is approached weekly, if not daily about donating to a local cause. If we don't support local business, who will support our favorite charities and needed causes, it will not be Amazon or the big box retailers. You see when you shop online you are sending all your dollars out of your community. Yes, your big box businesses do hire local workers and use some local services, but the dollars spent locally is far less than your local businesses.
I know all things we need and desire are not always accessible to us in more rural area's, so our only choice maybe the Internet. I get it, but think about your local retailers first. But just remember a strong local economy is better for all of us not just some of us. Please take an exit into your local community and help keep our beautiful Susquehanna Valley one of strength and choice.