"So, what am I loving today" you ask? Well lots of things! So here comes the overview in a large nutshell.
I recently visited the bi-annual furniture market in High Point, NC. The biggest impression I received while there had to do with color. Color is in style. All shades of blue, aqua, and navy. You can't overlook grass green and guess what? Get ready for it. Spruce and forest greens are making a strong comeback. Orange is the accent color of the year. I saw many sofa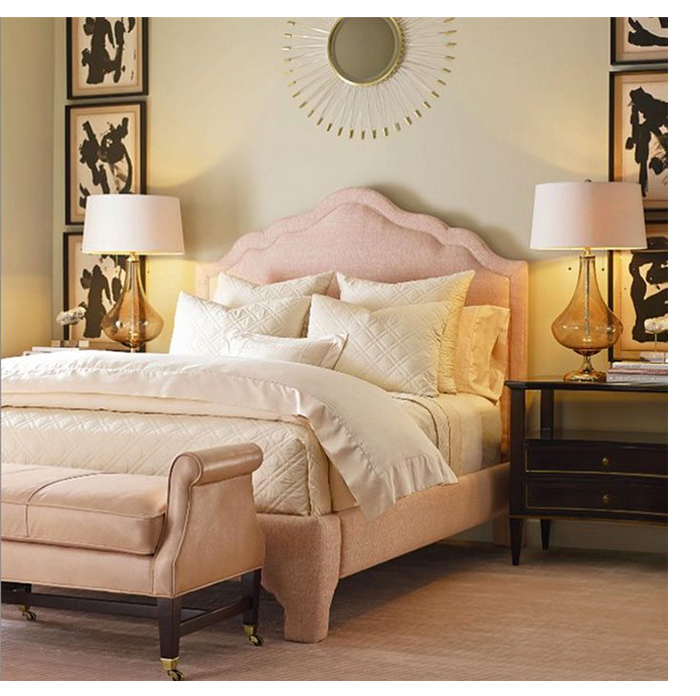 pillows, accent chairs and accent tables in orange and I must say it's uplifting.
I think the biggest surprise to me was that pastel colors are also a big and upcoming color palette trend. I saw lots of light soft blues, lilac and even very soft pastel pinks. These pastels are often mixed with whites, creams and soft greys. What I like about the mix of the pastels and neutral colors is the relaxing feel of spring that these colors will offer year round in your home.
I was still seeing plenty in the neutral palette (light natural, linen, creams, beiges and greys) but I do believe rooms of all grey and natural are on their way to the exit doors as these rooms are now being updated with color.
As usual, leather in furniture is still extremely popular in all shades. Also keep an eye out for antique brass coming back in lamps and accessories.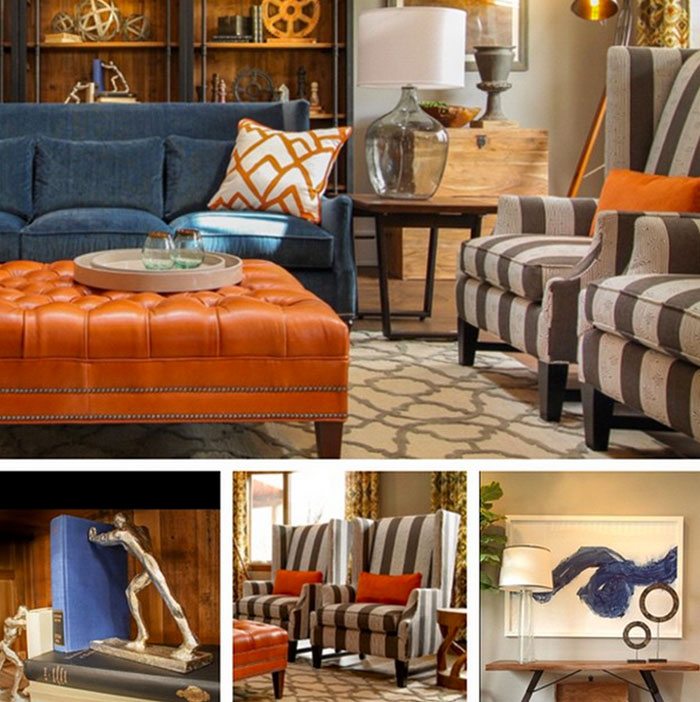 Something to look for that I am glad to see is traditional styled wood furniture is making a comeback. Classic pieces of furniture for your dining room and bedroom, as well as coffee tables and end tables are coming back with a new twist. Those classic Chippendale, Queen Anne and Federal styles are being finished in low gloss, distressed wood finishes, but are also being shown in high gloss painted colors as a contrast. This low gloss / high gloss finish contrast adds a modern accent to these classic styles and I think it goes together quite elegantly.
Well I could probably go on and on about my trip to High Point, but I won't. I will tell you this year I bought lots of great things that will show up in the store during late summer and fall. I hope you'll stop in and see what's new. And I also hope you'll enjoy looking around as much as we enjoy buying what's new and exciting…
Till next time …